Investment & Life Assurance Group Practitioner of the Year 2021/22
I started my career working in pension scheme design and investment strategy. As my experience in advising employers grew, however, I became more and more interested in how they should deal with absence in the workplace, particularly in situations where this absence was related to disability.
I initially approached this from an insurance standpoint, but when I joined a benefits consulting firm in 1992 my perspective broadened considerably. Since then I have tried to help employers frame their objectives to focus, not only on legal compliance, but also on increased productivity and effective risk management. I am also working with a number of charities, advising them on their relationships with the insurance industry for the mutual benefit of both.
I hold a qualifying law degree (LLB Hons) and have High Court expert witness experience. I am also recognised by the Chartered Insurance Institute as a Chartered Insurance Practitioner (ACII qualified). In 2006 I was elected a Fellow of The Royal Society of Arts after helping them to formulate their strategy for disability discrimination compliance.
My professional body involvement has included membership of several practitioner teams at the Investment & Life Assurance Group, both of which concentrated on Protection Insurance and Wellness issues generally. In recognition of my work I was chosen as ILAG Practitioner of the Year in 2021.
You can read more about me here: LinkedIn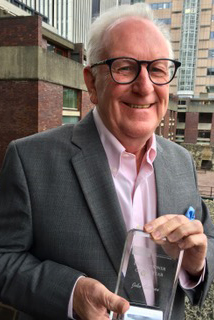 Both myself, and the people I work with, are incredibly committed to helping clients with the challenges they face with regard to employee health and the risks they encounter if things go wrong.
Do get in touch if you think we can help you.